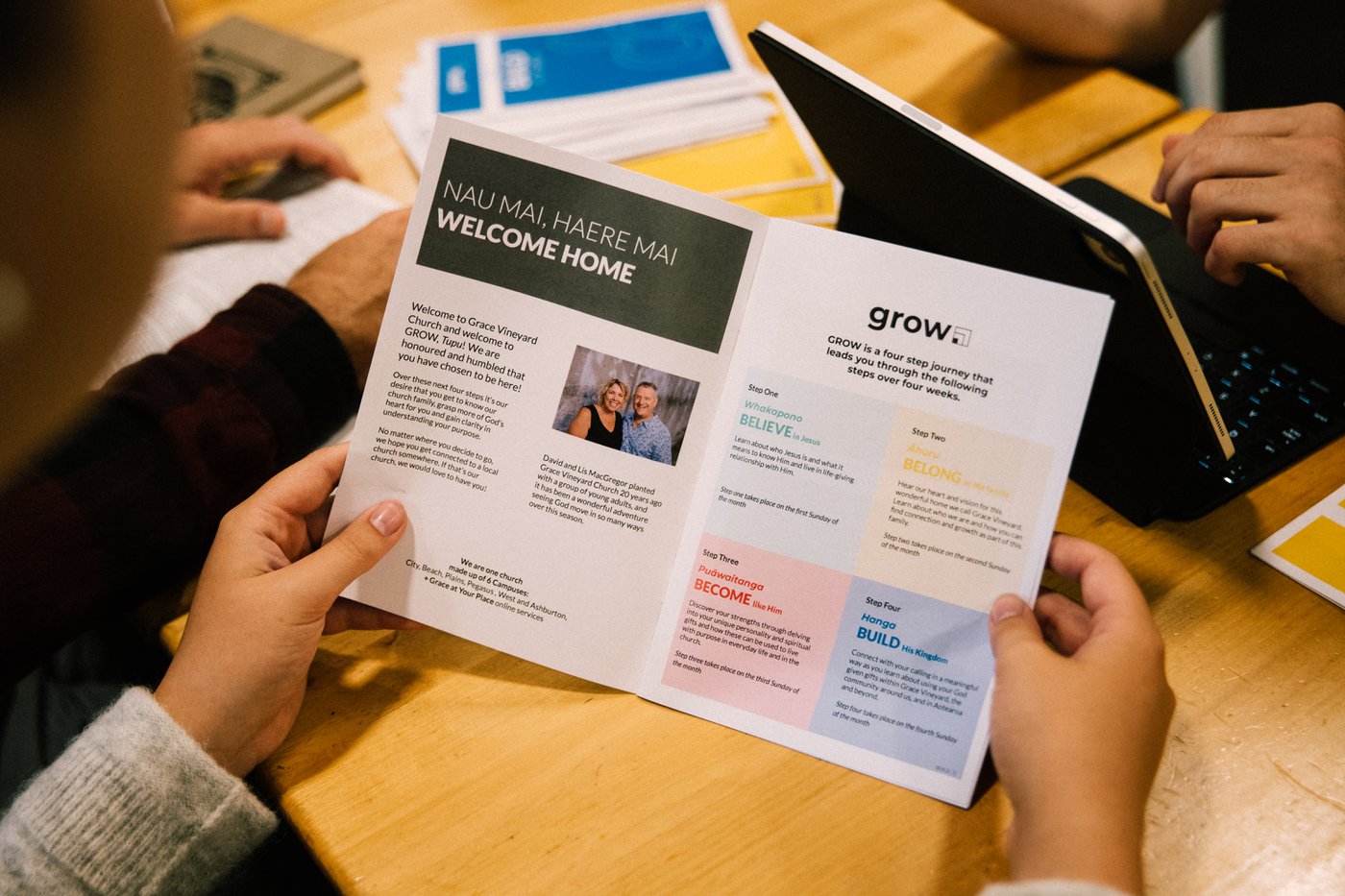 Whether you're new or you call Grace home, GROW is for you! We encourage everyone in our church whānau to join us at GROW to get more connected and continue growing in your faith.
You can register for GROW at your campus by heading to the bottom of this page.
Step One
BELIEVE in Jesus | Whakapono
Learn about who Jesus is and what it means to know Him and live in life-giving relationship with Him.
Step Two
BELONG to His family | Āhuru
Hear our heart and vision for this wonderful home we call Grace Vineyard. Learn about who we are and how you can find connection and growth as part of this family.
Step Three
BECOME like Him | Puāwaitanga
Discover your strengths through delving into your unique personality and spiritual gifts and how these can be used to live with purpose in everyday life and in the church.
Step Four
BUILD His Kingdom | Hanga
Connect with your calling in a meaningful way as you learn about using your God-given gifts within Grace Vineyard, the community around us, and in Aotearoa and beyond.
Register for GROW Here: